IAM Blogging
We are so in love with you Bill, we look for you in every front row and on every random NYC block.......
Happy 84th Birthday!
* if you dont know of his genius.....peep our Facebook page for a clip of a movie, check the Pinterest board, " We Love Bill" and a fabulous NY Times article about Bill...by Bill!
Easter is in 19 days, and boy are we excited. Easter is great because of the dresses, brunches and of course the 'bonnets'; but the piece de resistance is the infamous Easter Basket. We love the modern take on the old tradition. Here are some cool ones...of course they are handmade...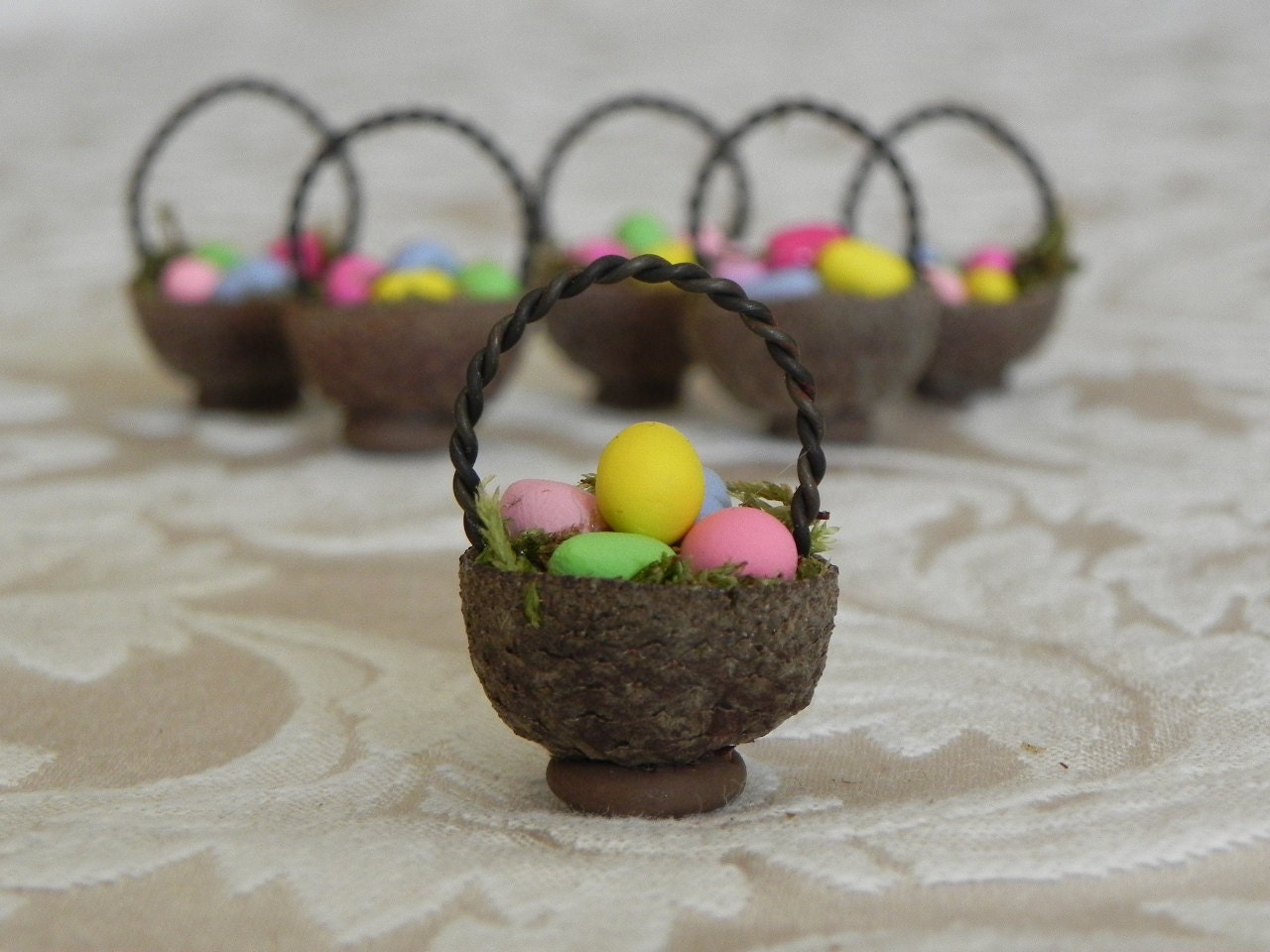 These miniature acorn baskets are precious. The Little Hedgerow handcrafts each tiny basket and the polymer clay eggs!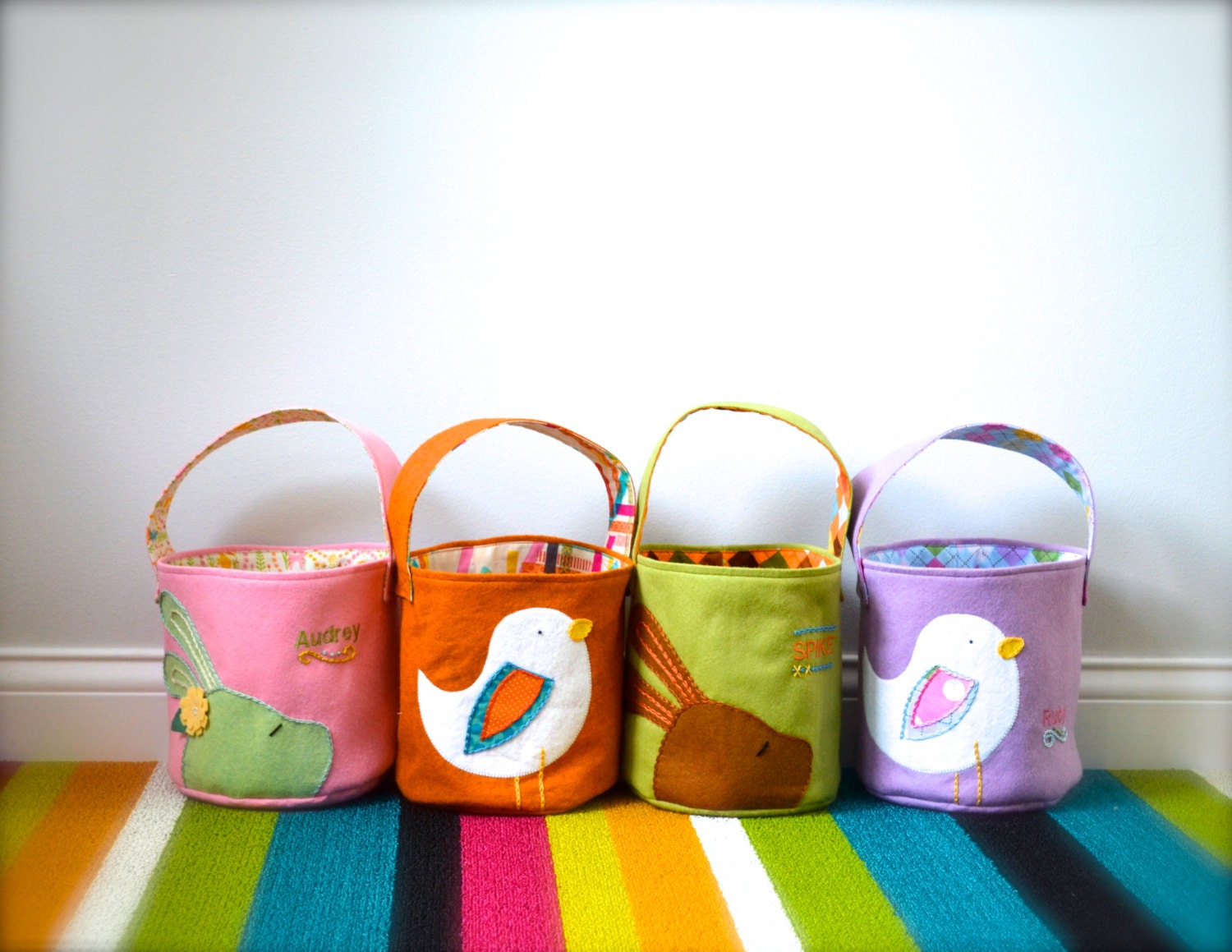 These are perfect for the hunt; custom wool felted baskets by LIVbylouise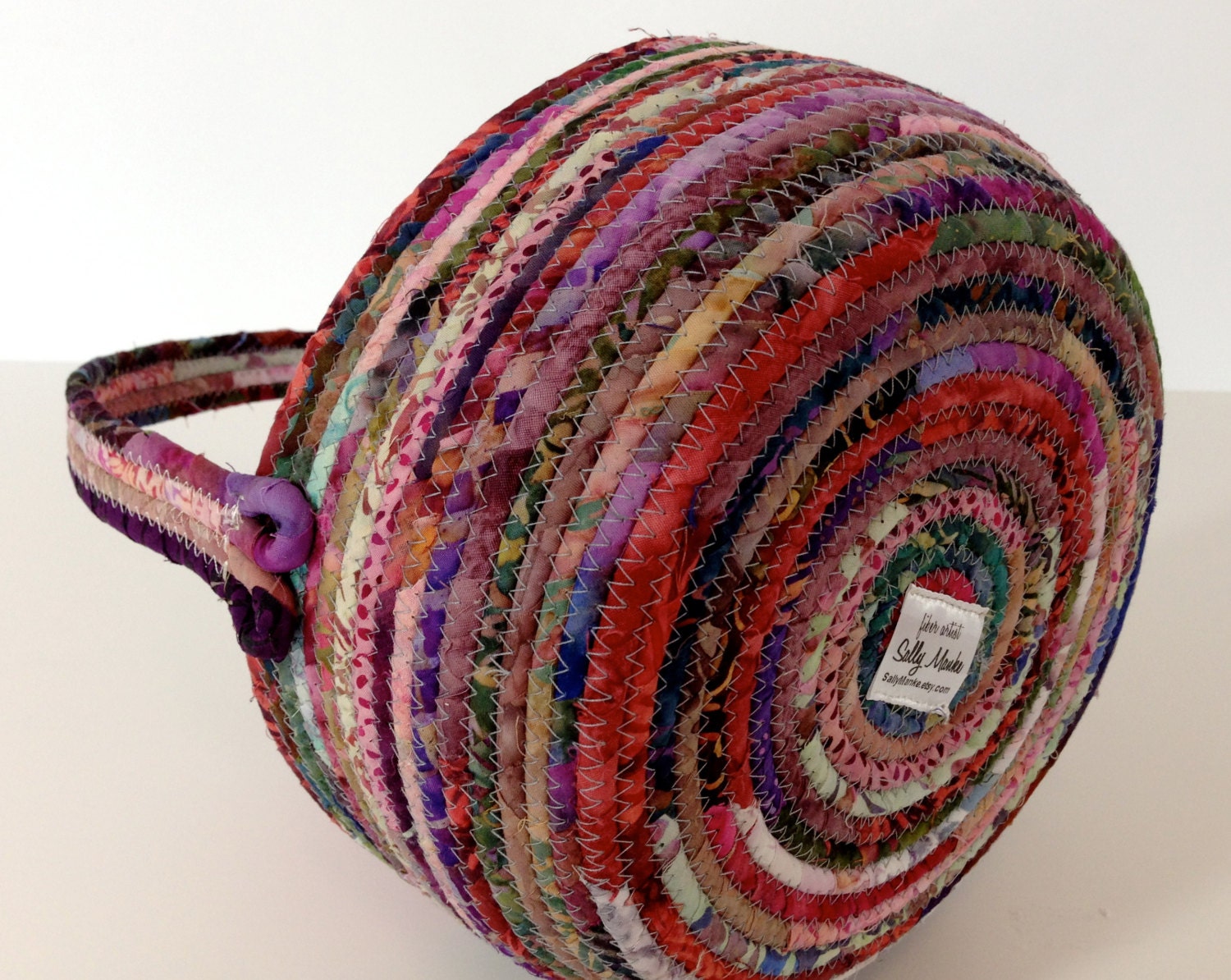 The basket is the treat! This beautiful piece from Sally Manke is quilted from scrappy batik fabric and clothesline rope.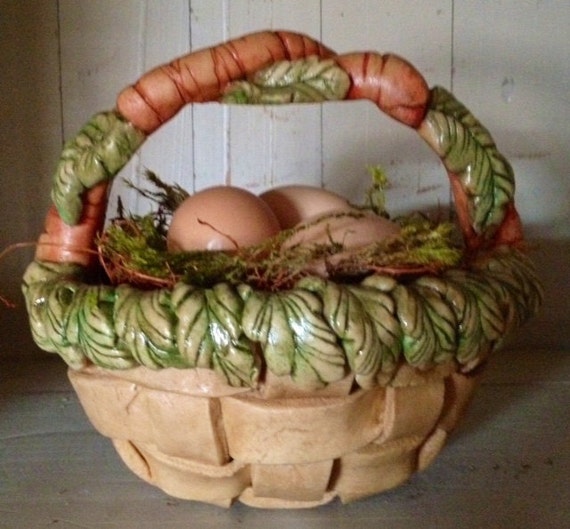 Flour, salt and water never looked better. Vicki, of Let It Dough, masterfully manipulateds these common ingredients into works of art!
This basket from Prairie Threads is quilted from eco friendly fibers, you know we like that!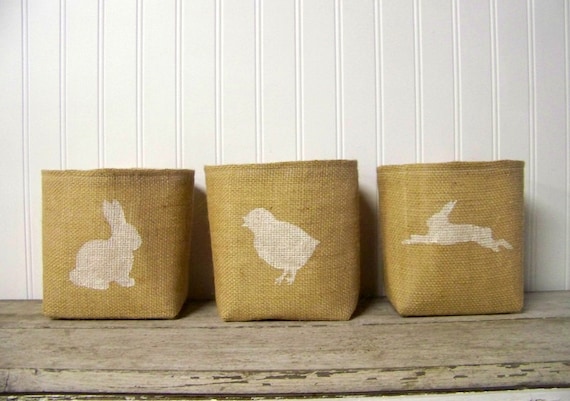 Jennifer Lyons, offers us a more subtle way to house our Easter goodies. These burlap cuties can be made with colored silhouettes.
VISIT OUR FACEBOOK PAGE FOR A HOW TO VIDEO ON TO MAKE AN EASTER BASKET FROM OLD CLOTHES
CHECK OUT THE PICTORIAL 'A TISKET, A TASKET MAKE AN EASTER BASKET' FOR MORE IDEAS!
I really like the unconventional challenges on Project Runway and last week did not disappoint. The designers were challenged with making a prom dress for high school students. The tape seemed to disappear as the designers cranked out beautiful creations. Make sure to visit our Facebook Page for a cool video on making a duct tape dress of your own; plus view the "Duct Down" pictorial on the IA Pinterest page to see other duct tape dresses. Here are a few looks from the latest PR show; 'A Sticky Situation' :
One of the primary goals of the Independent Artisans Market is to increase the awareness of the handmade movement in the Fayetteville area. Since our first show we have met lots of Fayetteville artists that help bring a hometown feel to the wonderful regional diversity presented by our events. Here's a look at one of the Fayettevillians.
Melissa Brady of Sonshine Soaps is a local soapmaker, this is an excerpt from her bio:
...So began my journey into soapmaking. My first "batch" was 100% olive oil soap. It was soft and didn't turn out so great, but hey I did it an I was proud of that! So I began researching, making soap and tweaking the recipe. I sold my soap at work, craft fairs in fire halls and even at our local Dogwood Festival several years ago. But in any discipline, one can always get better. So I upped the ante. Now instead of using synthetic fragrance oils and colorants that are potentially allergens, I've developed unique essential oil blends. Essential oils are hailed for their therapeutic properties largely due to the fact that they are the very life blood of plants they are derived from. My soaps are colored using simple clays, cinnamon and even cocoa! I can't cure the world but I have created a wonderful product using the very best ingredients available.....
For more information, contact Melissa at sonshine.soaps@yahoo.com
For a cool video on soapmaking visit our facebook page, learn to make cupcake soaps!
Check out a soapmaking pictorial, "Sweet Soaps" on the IAM Pinterest page.
March Madness is quickly approaching! A loyal Carolina fan, I always look for unique ways to show my support without wearing a Tarheel shirt every day. I love these shirts from Etsy seller Matt Nicholson of Runner Duck Prints!!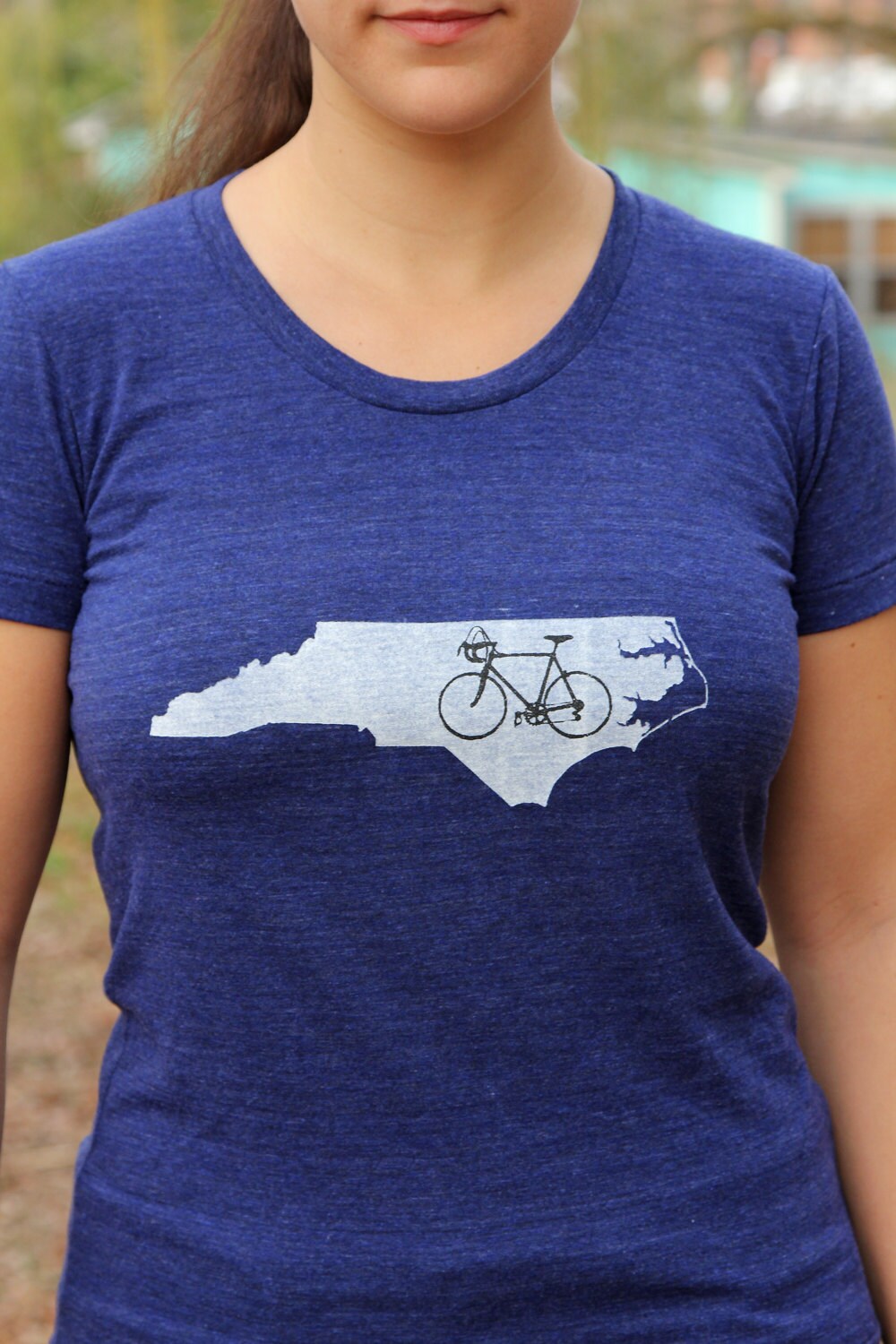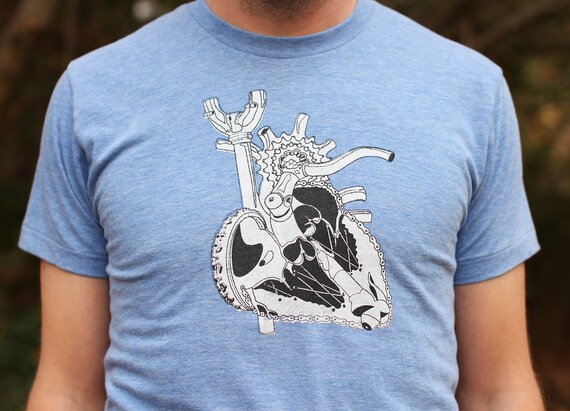 The first shirt makes me wanna buy a bicycle and follow "the path" of the Mountain Bike Kayak dude, check out a video on our Facebook Page...he is an awesome biker who reviews different bike trails and takes you along for the ride!. North Carolina has beautiful trails. Biking is great exercise, maybe he will inspire you as well!
My obsession with secretly being a street artist continues... Today's post is all about another famous street artist Shepard Fairy. Responsible for the iconic Obama 'Hope' poster, Shepard Fairey is a clever tagger using codes and symbols within his works. Read the bio at http://en.wikipedia.org/wiki/Shepherd_Fairey
Now let's see some work!
For videos on Shepard's Fairy and Making your own stencils..visit & LIKE the IAM Facebook Page
For a pictorial of the Shepard Fairey 'Obey' series follow the IAM Pinterest Boards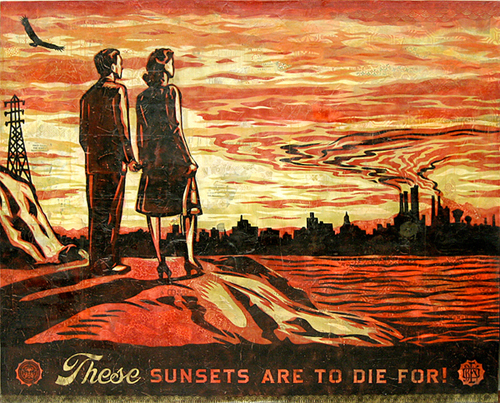 If you are like me then you are a commercial lover. I appreciate masterfully created :30 clips designed to get my attention. I bow to the advertising minds at Target, they have an in-house marketing department and they are geniuses! I am always impressed by the crispness, style and wit of the campaigns....I wait every holiday for the Black Friday lady! But the object of my obsesssion and this post is the "Color Changes Everything" campaign. Yep, y'know the one with the awesome acrobats and the beautiful spring colors. It's so clever and exciting! Plus the song, "Alouette", by the Delta Rhythm Boys(1958) is the perfect soundtrack for the spring 'transformation', "it's so franch"! This commercial makes me wanna go out and buy new linens, dishes, furniture, clothes, etc. for the season.....guess it works 'huh?
Here's the commercial and a video of vintage clips of the Delta Rhythm Boys!
*remember to scroll to the bottom for other cool links
For Spring Decorating /Color videos, visit and LIKE the IAM Facebook page
Check out the pictorial " Colors,Colors....Colors" to see unique items made with Pantone color cards, on the IAM Pinterest Board
The spring is the perfect season for the perfect meal....Brunch! I absolutely adore brunches! The combination of breakfast and lunch..my 2nd and 3rd favorites...brunch has always been my meal of choice. In 1895, Guy Beringer of Hunter's Weekly describes this 'new' concept :
Instead of England's early Sunday dinner, a postchurch ordeal of heavy meats and savory pies, why not a new meal, served around noon, that starts with tea or coffee, marmalade and other breakfast fixtures before moving along to the heavier fare? By eliminating the need to get up early on Sunday, brunch would make life brighter for Saturday-night carousers. It would promote human happiness in other ways as well. Brunch is cheerful, sociable and inciting. It is talk-compelling. It puts you in a good temper, it makes you satisfied with yourself and your fellow beings, it sweeps away the worries and cobwebs of the week.- Guy Beringer, "Brunch: A Plea," Hunter's Weekly, 1895
So...plan a brunch for your friends to celebrate spring, make it even cooler by adding some craftiness.
Check out this article from Smitten Kitchen " How to Host A Brunch (and still sleep in)", that sleeping in thing is important... she's got great tips.
To see a fabulous DIY video on setting a Farmhouse Brunch visit & LIKE the IAM Facebook Page
For decor, drinks and dishes, view the "A Beautiful Brunch" pictorial on the IAM Pinterest Boards
Bored with the traditional egg decorating? Try some of these DIY projects that really dont use eggs, not real eggs anyway. Make your egg hunt memorable with creative 'fancy' eggs!
*remember to check for cool links after pics*
Crystal Egg Geodes- Make these lovelies instead of traditional eggs
Decoupage a styrofoam egg, faberge style
For a Silk Tie Dye DIY video, visit & LIKE the IAM Facebook Page
For more decorating ideas view the "Peter Cottontail Would Be Proud" pictorial on the IAM Pinterest Boards
Today is usually the Cool Handmade Shop feature, but we are excited about our new sponsor so we decided to focus on the newest addition to the IAM family. Aleene's Dry Adhesives has partnered with the Independent Artisans Market and we are psyched to welcome the craft adhesive company. Aleene's has a website, ilovetocreate.com, that covers all of the company's brands. Aleene's is just one division of the company. There are four more divisions like Tulip and Duncan that offer fabric paints and ceramics supplies. If you are a crafter, you have probably used one or more of their products. Visit the ilovetocreate.com to get tips, tricks and fun projects for every skill level. Thanks, Aleene's, we love to create too!
* scroll to bottom for cool links!
Make a flower from a soda can, watch this DIY video from Aleene's Adhesives, visit and LIKE the IAM Facebook Page
Visit the IAM Pinterest Board 'We Love To Create' for a collection of projects from the ilovetocreate.com site.